Preserving the Past to Enrich the Future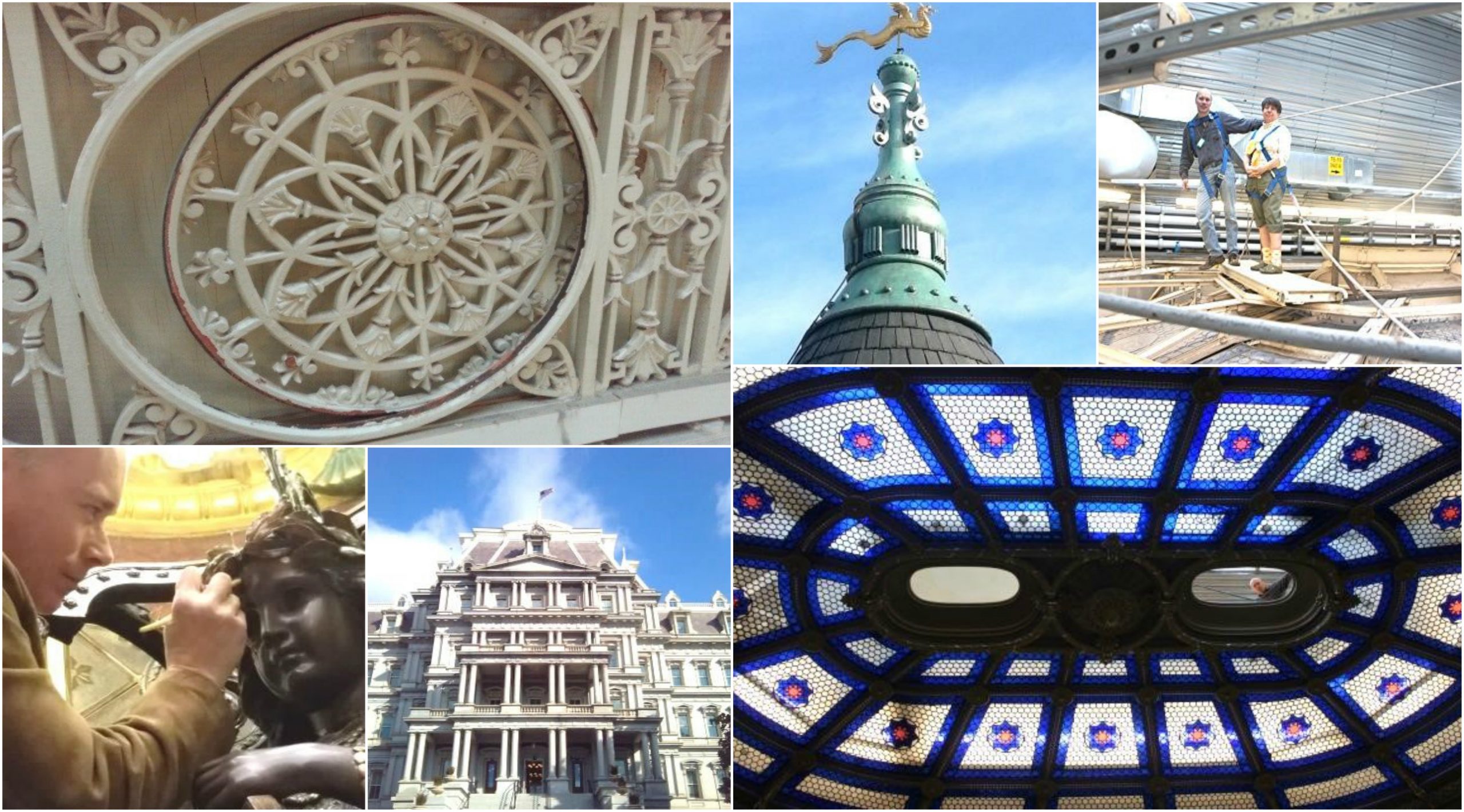 We strive to preserve and protect the knowledge afforded to ourselves, and to future generations through the documentation and preservation of the original finishes and technology .
Founded in 1999 by Diane Upton-Hagan & Daniel W. Mattausch, Upton Studios LLC is a conservation and restoration firm specializing in metals and historic lighting with an office/studio in New Jersey and gallery in Washington, D.C. Early work included the new NPS Dayton Aviation Heritage National Historic Park (the Wright Brothers' bicycle shop) and the conservation of metalwork and lighting for the Hayes Presidential Center in Fremont, Ohio. Projects in the DC area include the White House, Blair House (the President's Guest House), the Library of Congress, the Supreme Court, the U.S. Treasury Building, and the award winning Clara Barton Missing Soldier's Office. In the past year Upton Studios has completed multiple projects for the GSA at the Eisenhower Executive Office Building and the NPS Gambrill House, National Park Service Training Center, Monocacy National Battlefield.
Although the task often requires hard hats and work boots, Upton Studios maintains an approach emphasizing the sensibility of artists and craftsmen. For nearly two decades, the firm has established a reputation for first-rate scholarship and handcrafted work, successfully completing conservation projects on national treasures where there is simply no margin for error.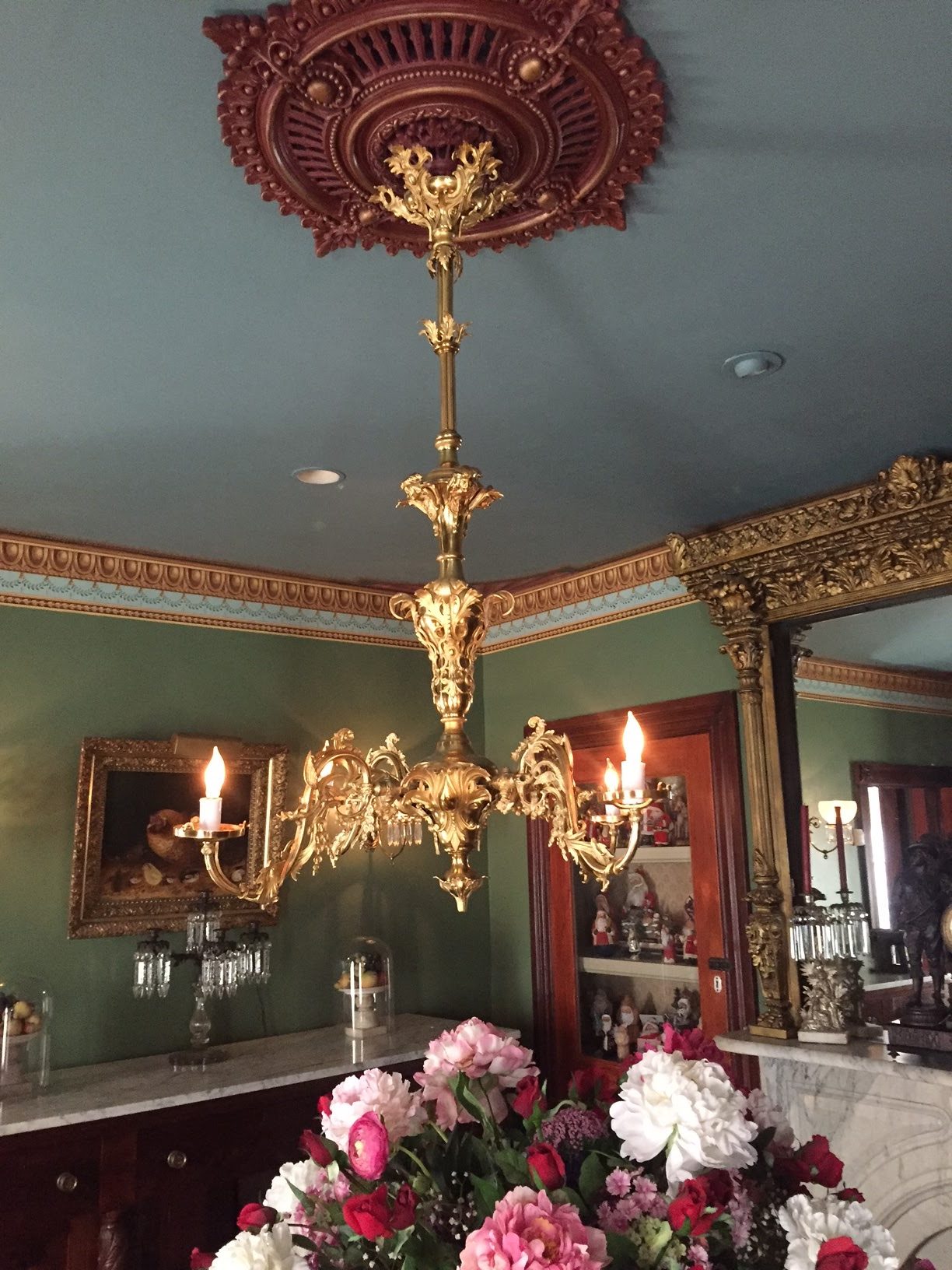 We are not a refinishing company. We do not disturb the finishes of artifacts purely for the sake of aesthetics.

We conserve and document original finishes where possible.

We stabilize metals from the effects of active corrosion and seal them against further damage.

We recover finishes which have disappeared down into the surface of the metal after years of neglect.

We restore the appearance of the original finishes of ornamental artifacts, to regenerate the ambiance of a given period.

When an object's form is as important as it's function, much of it's historic value is found in it's appearance.
Conservation Issues may be difficult for some to understand, we live in an age of 'replaceable consumerism.' Today, few things need restoration and those that do are done so easily, like 02 Business Phones, But, as responsible collectors of historic devices we must be fully aware of the "state of the art". When dealing with devices that are both functional and beautiful it is vital that both of these aspects are addressed. For example, we may remove the rust from an antique plowshare but we are not inclined to replace the finish. The manufacturers and original owners of such devices were only interested in a plowshares "function".
On the other hand, lighting manufacturers of the 18th and 19th Centuries understood that their products were not simply about providing vehicles for light. The simplest of tin lamps often sported polychrome, "party color finishes. Often the "form" of the device was equally as important as the "function" it performed, sometimes even more so.
The finishes of lighting devices were designed to adorn a home much like jewelry. Manufacturers hired teams of artisans to create ways to catch light and to transform it, just as plaster ceiling medallions captured sooty effluvia and transformed it into works of art. In an age when producing 'light' was an important but time consuming and costly work, no detail was lost. The colorful devices themselves serve as canvases over which the light of history is free to dance.
In conserving and restoring these finishes our studio works closely with a chemical and metallurgical facility and has a professional metallurgist on staff. Our finishes are produced using techniques either identical or similar to those used in the 19th Century. All processes are reversible and all finishes are sealed with archival quality lacquer which contains an additive corrosion inhibitor. The studio will not apply a finish which is not in keeping with historic parameters and will not address lighting devices which were produced after 1930.