PROJECT RELEVANCE: Metal Finishes, Lighting
CLIENT: Rutherford B. Hayes Presidential Center
YEAR: 2008-2010
ROLE: Conservators, Consultants
SIZE: 10,000 SF
BUDGET: $1.2 million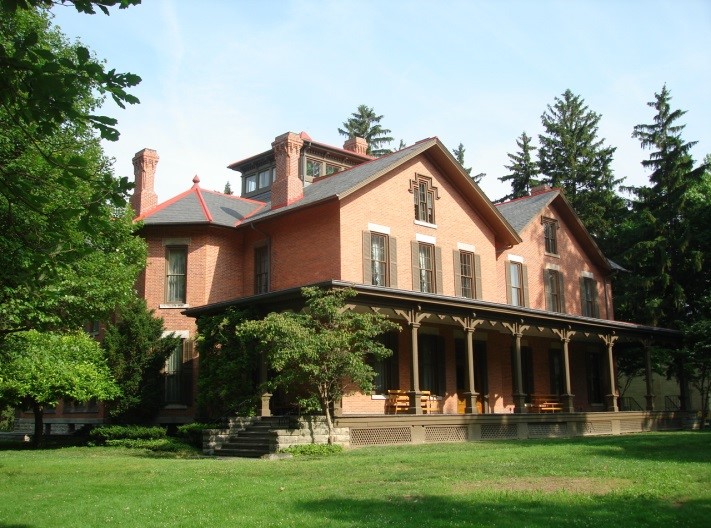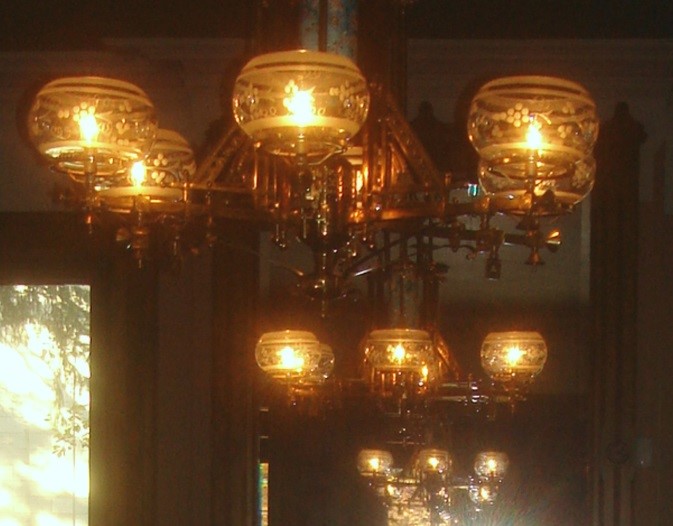 PROJECT SYNOPSIS:
Spiegel Grove was the estate of Rutherford B. Hayes, the 19th president of the United States.  The first floor of the 31 room house museum in Fremont, Ohio was restored with the help of a Save America's Treasures grant.  The Upton Studios team was an integral part of the restoration team from forensic analysis to reports, acquisitions, conservation and installation. 
Metalwork on the original 1880s gas fixtures in the main parlor suffered from oxidation as a result of failure of the finish.  The bronze surface was cleaned, stabilized and protective coatings applied.  Inappropriate additions to the fixtures since the occupancy of President Hayes were identified and removed, with appropriate period parts reinstalled.  Over twenty fixtures and lighting devices were conserved.
Eisenhower Executive Office Building
PROJECT RELEVANCE: Metal Finishes
CLIENT: GSA White House Service Center
YEAR: 2009-2017
ROLE: Conservators, Consultants
SIZE: 692,000 SF
BUDGET: $1.5 million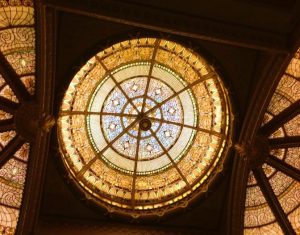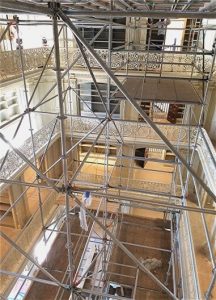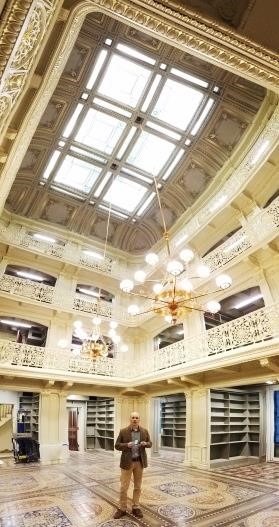 PROJECT SYNOPSIS:
The Eisenhower Executive Office Building is part of the White House complex and contains the office of the Vice-President along with staff for the Executive Office of the President.  Constructed from 1871-1888, there are over two miles of corridors.  Upton Studios LLC has supported conservation projects in the building continuously since the start of Phase II modernizations in 2009.  This has included cleaning of the glass and restoration of the metal supports for the monumental East and West Rotunda Domes, the Old War Library laylight, the Old State Library laylight, and the Indian Treaty Room laylight.   Several of these structures required roping in with uncompromised safety protocols while conducting delicate restorations suspended five stories above the floor.  The Upton Studios team has partnered on many projects in the building where historical knowledge and expertise in metal conservation skills were required. 
In the past year, Upton Studios has successfully completed the restoration of four bronze exterior portico lamps and the casting and installation of missing bronze railing in the Old State Library.  Current projects include conservation of four Richard von Ezdorf designed allegorical bronze wall brackets in the Indian Treaty Room.  These 800lb life-size figural bronze brackets were originally designed as gaslights and require removal of the finish and hand cleaning without harming the original patina.  A protective two-part wax coating will then be applied to protect the metalwork.